Volunteer Centres: showing Christ's love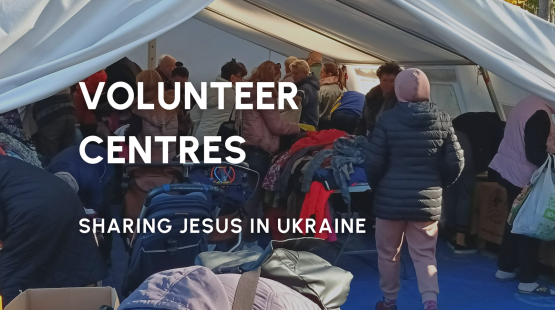 Friday 09 December 2022

17:04
Our partners in Ukraine have set up volunteer centres in six towns. There, people can go to receive food, clothes, prayer and the Good News of Jesus. Can you help us help them?
In Irpin and the surrounding towns, the church of an ECM worker has set up Volunteer Centres. They provide people with basic products such as food items, fresh bread, clothes and, even more important, with prayer and an evangelistic devotional every day.
Most of the people who come to get the food choose to stay for the service. Their spiritual need is great in this moments of brokeness. That is why the church prays that these centres will become new churches. They are preparing leaders and pastors to serve these communities.
They need to cover the expenses for the rent (they are renting facilities and setting up tents when they cannot get a building) and the supplies they give to those in need (a Christian family bakery provides 1550 loaves of bread daily to the church and other community projects!).
We want to help them so that they can help others. Would you join us?
Pray 🙏🏼 Give 💸 Share 🤝🏻