A return to Irpin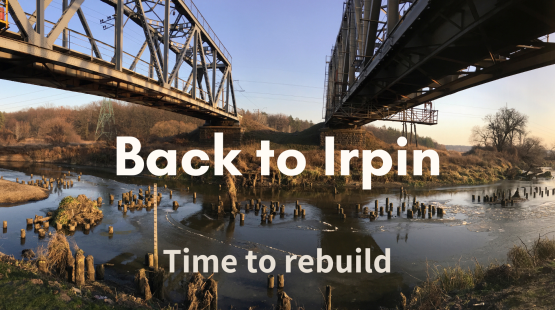 As you may remember, ECM has an associate in Ukraine that had to flee Irpin when the attacks on the city made it impossible to stay. We are grateful to report that S., a pastor and church planter, has been able to return to his home in Irpin. Read here what's happened upon his return.
Upon his return, S. and the church have gone back to serve others in the city, just as they were doing until the last possible moment before they were forced to evacuate. Now, they are serving as a volunteer hub working for the United Nations and other NGOs involved in the region. As such, they are distributing over 2000 food packages each day, and around 1000 people come to the church each day to collect those packages, charge their phones and get warm.
Thankfully, both S.'s house and the church building survived the bombings; however, many of the church members have seen their houses and possessions destroyed in the attacks. For the most part, there is no electricity in the area, but they have generators in the church to help them as they start to rebuild their lives in the injured city. Two main needs have been identified at the moment: perspex to replace blown out windows, and fuel. Our ECM team in Ukraine is sending them funding and resources from Lviv to restore the windows and help in their need. Thank you to all of you who help make this possible with your prayers and donations!
The help is not only practical, but spiritual as well. Over 100 people come each day to the church to pray, most of them non-Christian! Let us pray that God will come into their hearts and bring healing, comfort and salvation to many Ukrainians. The mayor of the city has contacted S. about planning an Easter service. Let us pray for that service, let it be a day of salvation in the city.